Long Beach, California has one of the toughest noise ordinances in the country.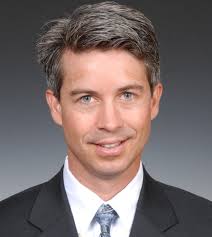 In part, the law prohibits commercial airline operations between 10 p.m. and 7 a.m..
But airlines often fly late into Long Beach and refuse to change their ways.
Last week, the Long Beach City Attorney Doug Haubert filed a criminal complaint against Mesa Airlines, doing business as American Eagle, for violating the noise ordinance 16 times over the past year.
"I realize it is out of the ordinary for an airline to be criminally prosecuted for late flights, and only a few cities even have the ability to legally do this," Haubert said in a statement sent to Corporate Crime Reporter. "A criminal case is only filed when it becomes apparent that an operator not going to take reasonable steps to avoid late night flights that violate the Airport Noise Ordinance. The goal in a case like this is to get compliance with the law, and if filing a criminal complaint is the only way to accomplish this I will not hesitate to take that step. People who live in Long Beach invested in their homes with the assumption that airlines will follow the law and operators who use the airport know that criminal prosecution will result when violations continue."
It was the fifth criminal case brought against an airline for violating the noise ordinance since 2002. The four other cases were brought against American Airlines, JetBlue Airways, Kalitta Charters and Komar Aviation.
An arraignment in the case against Mesa Airlines is scheduled for early October 2019.
"We're reviewing this matter in coordination with Mesa Airlines," American Airlines said in a statement to Corporate Crime Reporter. American Airlines would not say who would be representing the company in court at the arraignment.
The company said that "flights to and from Long Beach Airport are operated by Mesa Airlines, under our American Eagle brand, which is a trade name utilized by all regional airlines operating under capacity purchase agreements with American Airlines."