Andrew S. Boutros has joined Dechert as a partner in the firm's Chicago and Washington, D.C. offices where he will serve as regional chair of the U.S. white collar practice.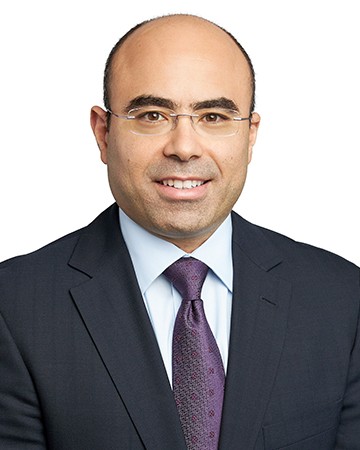 Boutros, who was National Co-Chair of the white collar, internal investigations, and false claims team at his former firm, Seyfarth Shaw, joins Dechert's global litigation practice, which is comprised of litigators in 21 offices across the U.S., Europe, Asia and the Middle East.
Boutros' practice includes government enforcement defense, criminal and civil trials, internal investigations, false claims litigation, crisis management response, strategic counseling and compliance-related work.
Among his clients, he represents one of the world's largest telecommunications companies in connection with various litigations and investigations. He also represents the audit committee of one of the world's largest food and beverage companies.
"We are excited to have Andrew on board," said Andrew Levander, Dechert's Chairman. "His experience working on high-profile national and international matters combined with his market knowledge across jurisdictions where our clients do business make him a strong fit for Dechert's global team,"
"Dechert's strong international platform and prominent reputation in sensitive, high stakes investigations and litigation present a great opportunity to serve market-leading clients, and I look forward to contributing to the global team," Boutros said.
Boutros joins Dechert's ranks of former federal prosecutors. A majority of his prosecutorial career was spent in the Financial Crimes and Special Prosecutions Section of the Chicago U.S. Attorney's Office where he led many cases of national and international significance.
Boutros has published two books – one on international corruption with Oxford University and the second on compliance with the American Bar Association – and has authored more than 50 articles, book chapters and thought pieces.
He is entering his tenth year of teaching at the University of Chicago Law School where he has developed his own course on corporate criminal prosecutions and investigations.

Boutros received a J.D. from the University of Virginia School of Law and a B.S. from Virginia Tech, in-honors summa cum laude.
Early in his legal career, Boutros clerked for the Honorable Eugene E. Siler, Jr. of the U.S. Court of Appeals for the Sixth Circuit.