Criminal Division chief Leslie Caldwell said last week that she anticipates an uptick in corporate guilty pleas and declinations in the months ahead.
"You will probably be seeing more guilty pleas in the corporate space," Caldwell said. "And you are going to be seeing more declinations."
Caldwell was the keynote luncheon speaker at the NYU Law Conference on Corporate Crime and Financial Misdealing.
On declinations, Caldwell said — "we don't want you to take my word" that declinations are increasing.
"We want you to be able to see that there actually are more declinations," Caldwell said.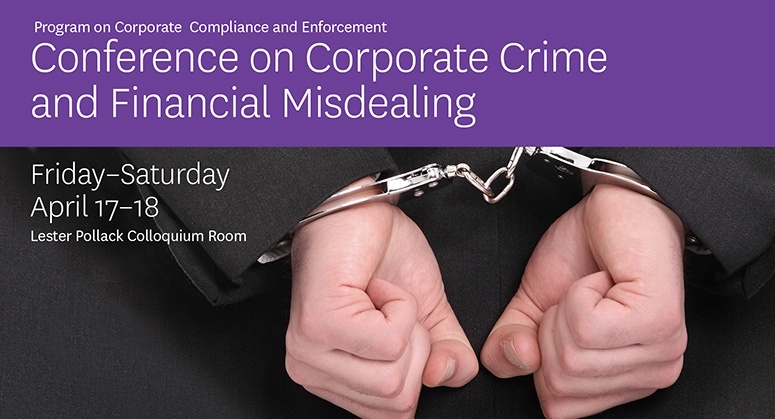 "The challenge we are currently working to address is how to publicize these cases while taking into consideration the legitimate concerns of the companies and individuals who were under investigation," Caldwell said. "We are looking for ways to better inform the community about cases in which we decline to prosecute, as there is often as much to learn from a decision not to bring charges as a decision to prosecute.  We seek not just to prosecute, but to encourage and reward good corporate citizenship, and increasing transparency can play an important role in achieving that goal."
During a question and answer period, Caldwell was asked whether the move toward more guilty pleas and declinations was a function of lack of resources at the Department or a function of moving away from deferred and non prosecution agreements.
"BNP Paribas and Credit Suisse were both guilty pleas," Caldwell said. "The Department over the past few years has been a little bit cautious in charging companies out of a fear of collateral consequences. Collateral consequences are important to take into account and we do. If the collateral consequences are real and serious, we think long and hard whether to do that case. But I don't think the sky will fall — and it didn't fall — after BNP plead guilty. In fact, their stock went up."
As for more declinations, Caldwell said "it's important to send the message to companies that there is an end to this investigation."
"And the end could be a declination," Caldwell said. "You are not going to just have to wait for years."
Caldwell was asked about Attorney General's Eric Holder's now famous March 2013 appearance before the Senate Judiciary Committee and Senator Charles Grassley's question about why the Justice Department failed to criminally prosecute HSBC for massive money laundering. HSBC instead got a deferred prosecution agreement.
"It does become difficult for us to prosecute when we are hit with indications that if we do bring a criminal charge, it will have a negative impact on the national economy, perhaps even the world economy," Holder said. "It has an inhibiting influence, impact on our ability to bring resolutions that I think would be more appropriate."
Caldwell was asked — what changed between the Holder's answer to Grassley about HSBC and the guilty pleas in Credit Suisse and BNP Paribas?
"Well, I thought I escaped from Senator Grassley by coming to New York — but apparently not," Caldwell said. "I'm kidding."
"I don't want to comment on the specific facts of HSBC, which frankly I don't know," Caldwell said. "But I do know that collateral consequences are a very real thing for us to consider. I don't know the extent they were considered in that case. I don't know the facts. But certainly in BNP Paribas, we were told by the French authorities, by the French President, who spoke with our President, by the outside law firms and others that if BNP were made to plead guilty, BNP would collapse and a rapid domino effect would take place — the French economy, the European and the world economy, including the U.S economy."
"We didn't take their word for it. We also didn't ignore it. We checked that out heavily by checking with regulators who know more about this than we do — about things like capital ratios, ability to raise money — and things that we were being told that BNP would no longer be able to do. At the end of the day, we didn't credit what they had been telling us."
"Again, I don't know the HSBC facts," Caldwell said. "But if somebody has at least a facially credible argument of serious collateral consequences, we take that very seriously and we look at it very seriously. But we also are not going to be afraid to go forward when we don't believe those collateral consequences are real — based on informed people who know what they are talking about. I have no idea how much capital a bank has to have on hand. But the Federal Reserve does."