The internet based mailing and shipping company Stamps.com used to advertise on Dan Savage's popular Savage Lovecast podcast.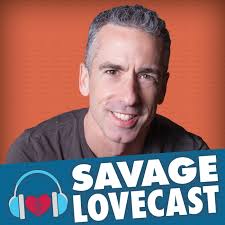 Until this week that is, when Savage read a Stamps.com ad urging his listeners to never go to a Post Office again because "it doesn't smell very good in there."
"Thankfully, you can avoid the hassle and stank of the Post Office and instead mail everything from postcards, to envelopes to packages, domestic or international, with Stamps.com," Savage said in reading the ad during his Monday podcast.
"Unlike the Post Office, Stamps.com never closes and smells nice," Savage said.
"Stamps.com. Never ever go to the Post Office again."
In response to Savage's reading of the ad, Stamps.com suspended its advertising with Savage.
A USPS employee in downtown Washington, D.C. was taken aback when she heard the Savage Stamps.com ad.
"I like Dan Savage," she said. "I can't believe he said that."
Stamps.com spokesperson Eric Nash sent a statement to Corporate Crime Reporter saying "Stamps.com would like to apologize for what Dan Savage said and we do not agree with his comment."
"Stamps.com has also suspended our advertising with Mr. Savage," Nash said.
Midroll, the podcasting advertising agency that represents the Savage Lovecast, also apologized for the Savage comments.
"I wanted to reach out and apologize for the comments that were made by a podcaster Midroll represents," wrote Midroll's Lex Friedman. "On a recent episode of the Savage Lovecast podcast, host Dan Savage made an inappropriate comment about his local Post Office. It was over the line and it went too far."
"I value the partnership with Stamps.com, and thus the USPS through Stamps.com, and would not want to jeopardize that in any way," Friedman said.
"I am proud of the long-term relationship we have forged with Stamps.com and our many listeners who have gone on to use Stamps.com and benefit from their service to help them mail letters and ship packages for all their mailing needs. I understand how Stamps.com helps its small business customers access the services of the USPS on demand so they can get access to postage instantly."
"I also understand and value the service that the USPS provides to all Americans and their important role in our community. Our hosts would never intentionally want to disparage the USPS service offering or the hard working employees of the USPS in any way."
"And that is why I am writing this letter to apologize and to let you know that this will not happen again. Dan and his producer feel terribly about this misstep, as do we, and we've connected with all our hosts voicing Stamps.com ads to make sure that they understand how important it is that we treat the USPS with respect and dignity."