The parents of Samya Rose Stumo, who was killed in the Boeing crash of a 737 MAX8 plane in Ethiopia March 10, are calling on Boeing Chairman of the Board David Calhoun to resign after Calhoun told CNBC that Boeing did "everything right" after two crashes of the plane.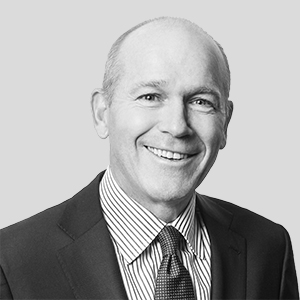 Michael Stumo, Samya's father, and Nadia Milleron, her mother, say that Calhoun's interview showed how Boeing is resistant to safety change, lacks accountability and is indifferent to the lives lost.
"David Calhoun took a victory lap on CNBC yesterday fully reversing the rehearsed contrition of CEO Dennis Muilenburg in Congress last week," said Michael Stumo. "Rather than showing humility and mourning, he revealed his view that the crashes were 'leadership learning opportunities' for Muilenburg and the company. In the last 24 hours, we have been hearing from crash families around the world who are furious with Calhoun's smug indifference as he protects Boeing's brand."
"The misleading, self-congratulatory statements of Calhoun are too numerous to cover. Especially outrageous is the statement that Muilenburg did 'everything right' after the crashes. We know that top Boeing officials knew the power of the MCAS system before the October 2018 crash. But after the Indonesian crash, Muilenburg and the company knew without a doubt that their stall prone plane patched by MCAS software can and did result in the world's first self-hijacking plane. Their profit driven failure to ground and fix the MAX killed my daughter Samya on March 10, 2019."
"We have waited months for a true apology. The meeting with Muilenberg was a fraction of the time Calhoun claimed, and Muilenburg never engaged with my wife and me about our daughter. He and Boeing have never talked to 90 percent of the Ethiopian crash families and, we believe, 100 percent of the Indonesian crash families. It should be etched in their brains and instead it was just another workday for them."
Paul Njoroge of Canada who lost his wife, three young children and mother in law in the Boeing crash in Ethiopia called Calhoun's comments "an insult to humanity."
"For yet another time, a Boeing executive shamelessly exhibits hubris and excessive arrogance by stating that the company did 'everything right' after the two crashes of the 737 Max 8 plane," Njoroge said. "David Calhoun's words show that it is in Boeing's culture to act and talk with insolence. This is especially more appalling considering that Boeing CEO's, Dennis Muilenburg could barely answer a question in his testimony to U.S. lawmakers in Washington, D.C. last week."
"How can he dare say that Boeing did 'everything right' while it's so apparent that the company executives knew about the inherent risks within the company and its 737 Max8 planes before the crash of Lion Air Flight 610 in October last year? The message that Calhoun is trying to pass to the public is 'Boeing does not care about the deaths of the 346 people — those two crashes are simple 'learning opportunities to our company.' Calhoun's words are disrespectful to me, and to all the flying public. His words are simply an insult to humanity."
"Calhoun's words should be a reminder to me and to the general public that Boeing cannot take responsibility over the deaths of my wife, my children, my mom-in-law and 341 other victims. Accordingly, Boeing's executives are resistant to revamping the corporate governance in order to improve safety. They also lack accountability and are not apologetic and empathetic to the families who will live with the pain of losing their loved ones because of their negligence and recklessness," Njoroge said.
Calhoun has been on Boeing's Board of Directors since 2009, throughout the period of Boeing's financial extraction strategy to cause technological and safety stagnation for increasing shareholder returns and executive compensation.
Stumo said that the majority of the board with dangerous private equity motives and irrelevant ambassadorship resumes should resign in favor of a new board focused upon safety and undoing the delegation of the past 20 years.
"Instead of making a pledge for real changes toward safety, Calhoun gave Muilenburg a vote of confidence and said he had done everything he could," Stumo said. "However, Muilenburg's appearance of accountability at the top actually shields those who made deadly decisions, even as the board shields the CEO. Exactly what does it take to get fired at Boeing? We have heard that employee complaints about safety lapses get them fired."
Boeing recently removed Muilenburg's position as Chairman of the board but retained him as Chief Executive Officer.
In the U.S. House Committee on Transportation and Infrastructure hearing last week, Muilenberg was unable to remember the date of the Ethiopian Airlines crash despite claims of how he was deeply affected.