The popular weedkiller glyphosate, the active ingredient in Monsanto's Roundup, is on the run.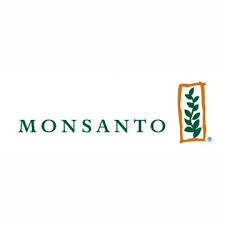 Congresswoman and Presidential candidate Tulsi Gabbard (D-Hawaii) last week called for a ban.
"We need to ban all products containing glyphosate, including Roundup," Gabbard tweeted on February 16. "It's poisoning our people, butterflies and other insects, the land and the water."
And then again today, Gabbard tweeted: "Monsanto proves they'll do anything to pad their pockets, including manufacturing 'scientific studies' to influence the EPA while destroying small farmers. They unleashed the scourge of Roundup on us and should be held accountable for the consequences."
Also last week the Guardian reported on a broad new scientific analysis showing that people with high exposures to the popular pesticides have a 41% increased risk of developing a type of cancer called non-Hodgkin lymphoma."
Last August, a jury in San Francisco awarded $289 million to a former school groundskeeper who said Monsanto's Roundup left him dying of cancer.
But now comes the American Association for the Advancement of Science (AAAS).
On February 4, 2019, the AAAS put out a press release announcing it was awarding the 2019 Scientific Freedom and Integrity award to two scientists, Sarath Gunatilake and Channa Jayasumana, whose research into the hazards of glyphosate led to the banning of the weedkiller in Sri Lanka and other countries.
"Drs. Sarath Gunatilake and Channa Jayasumana faced death threats and claims of research misconduct while working to determine the cause of a kidney disease epidemic that has claimed tens of thousands of lives in their home country of Sri Lanka and around the world," the AAAS said in its press release. "Ultimately, their advocacy led to the culprit, an herbicide called glyphosate, being banned in several affected countries."
"To right a wrong when significant financial interests are at stake and the power imbalance between industry and individual is at play takes the unique combination of scientific rigor, professional persistence and acceptance of personal risk demonstrated by the two scientists recognized by this year's award," said Jessica Wyndham, director of the Scientific Responsibility, Human Rights and Law Program at AAAS in the press release.
Then, the next day, the researchers received an email from Wyndham telling them that the award has been revoked and the press release taken down.
"As discussed over the phone earlier today, following the announcement of the Scientific Freedom and Responsibility Award yesterday, AAAS has received concerns from scientists and members of the organization that we consider need assessment," Wyndham wrote. "That means that we will not be able to present to you and Dr. Jayasumana the Award next week as originally planned."
"We are defining the assessment process, but in general I expect it will involve convening subject matter experts, including those from within AAAS' governing bodies, so that their concerns can be elaborated. There will of course be an opportunity for you and Dr. Jayasumana to be engaged in the process. Following that review we will determine next steps."
"As I mentioned, I do not suggest cancelling the tickets altogether at this stage, but rather suspending them until after the assessment has reached its conclusion. Travel costs that you and Dr. Jayasumana may have incurred because of this change will be reimbursed once we know how we are proceeding."
Wyndham did not return calls seeking comment for this article.
"I feel this is an insult, discrimination, humiliation to a scientist live in poor third world country," Jayasumana told Corporate Crime Reporter last week.  "All my friends and colleagues ask why award is pulled after the announcement. I have no answer. I feel industry is behind this shameless process."
"The AAAS has a lot of explaining to do about why they revoking an award to these two scientists," said Gary Ruskin of US Right to Know. "The appearance here is that the AAAS is caving to the agrichemical industry."
"The AAAS has many significant ties to the agrichemical industry.  An influential former AAAS president, Nina Federoff, works for the Big Ag lobbying firm Olsson Frank. Other former AAAS presidents, such as Peter Raven, have close ties to Monsanto."
And former Monsanto employee Alison L. Van Eenennaam is the incoming chair of the AAAS Agriculture, Food and Renewable Resources Steering Group.
"Is corporate corruption eating at the heart of American science?" Ruskin asked.