The Second Circuit Court of Appeals has blocked the release of an HSBC monitor report. The HSBC monitor is Michael Cherkasky, CEO of Exiger.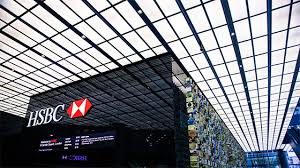 In January 2016, District Court Judge John Gleeson ruled that the report was a judicial document and could be made public.
Gleeson is currently a partner at Debevoise in New York.
The Justice Department and HSBC objected to Gleeson's ruling and appealed to the Second Circuit.
The Second Circuit found that Gleeson had run afoul of separation of powers principles concerning the Department's deferred prosecution agreement with HSBC.
The Second Circuit ruled that "because the monitor's report is not now relevant to the performance of the judicial function, it is not a 'judicial document' and the district court erred in ordering it unsealed."
In a concurring opinion, Second Circuit Judge Pooler called on Congress to grant the judiciary explicit supervisory powers over deferred prosecution agreements.
"Deferred prosecution agreements are increasingly are used not to divert individual defendants but rather to divert corporations from criminal charges," Judge Rosemary Pooler wrote. "Unlike individuals, corporations are not diverted into probation‐like programs supervised by paraprofessionals. Rather, they enter into negotiated agreements with prosecutors that set forth the facts to which the corporation admits and a remedy that typically includes both a fine and an agreement for the corporation to make structural changes. The prosecution retains sole discretion to decide if the corporation adequately complied with the agreement, allowing the prosecution to act as prosecutor, jury, and judge. Prosecutors can enforce legal theories without such theories ever being tested in a court proceeding."
"Using deferred prosecution agreements in this manner is neither improper nor undesirable. An indictment alone can deal a death blow to a corporation, with severe collateral consequences for blameless employees and shareholders. As the law governing deferred prosecution agreements stands now, however, the prosecution exercises the core judicial functions of adjudicating guilt and imposing sentence with no meaningful oversight from the courts. I respectfully suggest it is time for Congress to consider implementing legislation providing for such review."
The Second Circuit's ruling overturning Gleeson did not please First Amendment and public justice advocates.
"We are very disappointed in this decision," said Dennis Kelleher of Better Markets. "Public trust and confidence in the rule of law and the judicial system was at stake in this matter. Unfortunately, the court has put private interests above the public interest by limiting the public's right of access to judicial documents."
"This case involved egregious, vast and systemic criminal conduct by one of the world's largest banks profiting from money laundering for narco-terrorists and rogue nuclear states," Kelleher said. "Accountability of the executive branch and the judiciary is fundamental to a democracy. However, there can be no oversight and, therefore, no accountability without transparency. Today's decision prevents the public once again from knowing what one of the biggest lawbreaking financial institutions in the world is doing to comply with the law or even if it is complying with the law. Moreover, the Department of Justice outsourced its job to a private monitor paid by the bank. No one will ever truly know if he is doing his job or whether the Department of Justice is doing theirs."
University of Virginia Law Professor Brandon Garrett said that he didn't find the ruling convincing.
"I was pleased that the panel at least seriously considered whether judges should have a substantive role in approving and supervising corporate deferred prosecution agreements," Garrett said. "Judge Pooler wrote separately to say that there should be new legislation on this topic, given its importance. But the panel never considered whether judges have an obligation to assure the public interest is met, as they would in any plea agreement or consent decree. Nor did they consider that Congress in separate legislation has asked that judges assure that victims' interests are met in deferred prosecution agreements. The panel's reasoning all had to do with a prosecutor's discretion whether to bring criminal charges at all, and not on whether a judge has a role after prosecutors have decided to seek special approval for a deferred prosecution. I did not find the ruling convincing, but nor was it surprising."
The 2012 HSBC deferred prosecution agreement was protested by public interest groups who saw it as the ultimate in too big to prosecute.
"The Justice Department accused HSBC of laundering $800 million from Mexican drug cartels," Public Citizen's Bart Naylor told Corporate Crime Reporter last year. "The bank only paid a month's worth of profits, and that was shareholder's money. No individuals were indicted. The bank wasn't indicted. In response, Holder confided that there comes a time that some institutions are so large, that to bring a charge against an institution or individuals would lead to financial tsunamis with the collateral damage outweighing the punishment itself. In other words, this bank was too big to jail."