The Justice Department is in the middle of a criminal investigation of Boeing in connection with two crashes of Boeing's Max8 airplane.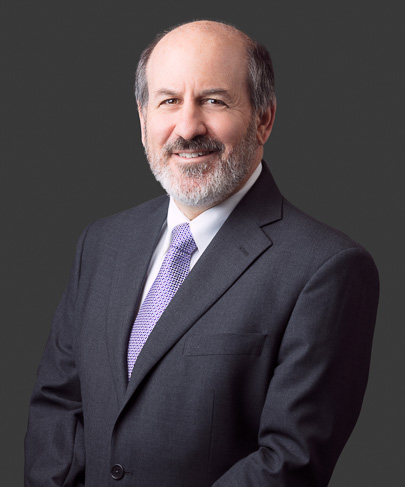 The first Boeing Max8 plane crashed into the Java Sea about nine minutes after taking off from Indonesia on October 29, 2018, killing all 189 on board.
The plane was not grounded worldwide until 157 more lives were lost on March 10, 2019 when a second 737 Max8 crashed about six minutes after takeoff from Addis Ababa, Ethiopia, headed for Kenya.
The Seattle Times reported last week that a former Boeing official who played a key role in the development of the 737 MAX has refused to provide documents sought by federal prosecutors, citing his Fifth Amendment right against self-incrimination.
Dickinson Wright partner Jacob Frenkel says that "although actual criminal prosecution of Boeing is rather unlikely, criminal prosecution of employees, including possibly for involuntary manslaughter, could be the subject of active debate inside the Department of Justice."
Last month, Frenkel wrote a piece for Forbes titled Criminal Prosecution Exposure In Boeing Investigation May Come To Light With Expert Report.
In response to the article, Jesse Eisinger, author of the Chickenshit Club: Why the Justice Department Fails to Prosecute Individuals – linked to Frenkel's article and said "I'll take the under."
"In the piece on Boeing, I never predicted that there will be a prosecution," Frenkel told Corporate Crime Reporter in an interview last week. "I was writing about if there were to be a prosecution. In that case, what could that prosecution look like?"
"I do not believe there will be a corporate prosecution. If there is evidence sufficient to charge the corporation, a corporation such as Boeing, given the governance systems it has in place — these matters resolve with a deferred prosecution agreement or a non prosecution agreement. One of the things that surprises me here is that Boeing did not prospectively put in a corporate monitor. That could have been a very strong remedial compliance move that could have sent a helpful message on behalf of the company."
"The more difficult issues have to do with individuals. I understand perfectly why Jesse Eisinger would take the under on this because we do not know what the evidence looks like against the individuals. But if you look at cases involving technology failures where there appears to be a cover up, the government is much more inclined to bring charges against individuals if there is a basis for doing that."
The Joint Authorities Technical Review Panel (JATR) is about to come out with a report on the Boeing Max8 crashes. And you say when they deliver that report, we will know some of the evidence.
"It could provide insight as to the likelihood of what prosecutions may follow from the allegations. The report was supposed to be out at the end of August. The report should lay out evidence and findings that will make it easier to determine whether there likely will follow criminal prosecutions."
You write that "although actual criminal prosecution of Boeing is rather unlikely, criminal prosecution of employees, including possibly for involuntary manslaughter, could be the subject of active debate inside the Department of Justice."
In 2013, BP was forced to plead guilty to manslaughter charges in connection with the deaths of eleven workers in the 2010 explosion and fire off the Gulf of Mexico. That was the Deepwater Horizon case.
What makes you think that that won't be the case for Boeing?
"Until the findings come out, it is going to be difficult to make such a determination. You are pointing out Deepwater Horizon is a perfect example of a corporate accident that resulted in criminal prosecutions based on the findings of the investigation. That's the point I'm making."
You said that it is rather unlikely in the Boeing case. You went through the list of criminal cases against airlines. The higher profile cases include the 1996 ValuJet crash in the Florida Everglades killing all 110 onboard (three individuals acquitted and federal conviction of company overturned), the 2000 Alaska Airlines crash into the Pacific Ocean killing all 88 on board (federal investigation dropped due to lack of evidence), the 2005 Platinum Jet collision into a building during takeoff from Teterboro Airport with no fatalities (two convictions for conspiracy to commit wire fraud and to defraud the FAA, and making false statements), and the 1980's Eastern Air Lines maintenance practices whistleblower-driven investigation with no fatalities (one conviction for conspiracy and obstructing an FAA investigation into the airline). These investigations resulted in few indictments, and even fewer convictions, you write.
Was it that history that made you conclude that a criminal prosecution of Boeing is unlikely?
"The government does think about the precedential effect of the prosecution of a corporation. There is some reluctance absent the clearest of findings to bring charges against airlines. The history of airline prosecutions does bear that out. That certainly is a consideration. But I also think that the expeditious response of Boeing – the implementation of remedial measure – is also a factor."
What is the evidence of an expeditious response?
"By pulling the planes out of service – "
But Boeing didn't ground the planes after the Ethiopian crash. I'm sure that will be a focus of prosecutors in terms of prompt remedial action.
You point out that if not manslaughter, there are a number of other possible charges including destruction of evidence, obstruction of Congress, conspiracy to defraud the United States, false statements and wire fraud.
"Yes. Those are the potential charges if any of that did occur."
One of the things you didn't touch on is the kind of state manslaughter charge against Boeing. In the Pinto case, three teen-aged girls were killed when the Ford Pinto they were riding in was rear ended. The car went up in flames. And Ford was charged with homicide. In 1980, the company was found not guilty. But that case set a precedent for state homicide charges against major American corporations.
You were once a state prosecutor. Why is that it is rare for state prosecutors to get involved in these kind of cases?
"Most state prosecutors do not have the resources or the expertise to undertake prosecutions of such magnitude. That is not in any way a knock on the ability of the prosecutors. A federal prosecution easily can draw on the resources of the FBI, the National Transportation Safety Board, the Federal Aviation Administration. State prosecutors for the most part are left to the resources of local police to support their investigation."
We just ran a story in last week's issue about the city prosecutor in Long Beach, California who is criminally charging the airlines with violating Long Beach's noise ordinances. Under this law, planes can't land after 10 pm. And they are landing after 10 pm routinely. So the prosecutor has brought four criminal prosecutions against airlines.
Also, the former District Attorney in Los Angeles County, Ira Reiner, every time there was a death on the job, he would open a criminal investigation. And he did bring state manslaughter charges in some of those workplace death cases.
Is it primarily a question of resources?
"Yes. State and local prosecutors often are stretched with the investigation and prosecution of local criminal acts. They do not want to get into jurisdictional fights and constitutional fights. They would rather just bring a charge and take a case to trial. Certain municipalities and jurisdictions will bring principled based cases."
"When I was a law clerk in New Orleans, the New Orleans DA's office was bringing cases against stores that were operating peep shows and pornography. That was back in the 1980s." 
"Prosecutors will always bring principled based prosecutions. But to fundamentally take on federal preemption issues, interstate commerce issues, constitutional questions — cases of that magnitude usually are handled by federal prosecutors, not state prosecutors."
Let's back up a bit and talk about federal corporate criminal prosecutions generally. I came across a recent Harvard Public Law Working Paper titled – Optimal Law Enforcement with Ordered Leniency. I had never heard that term – ordered leniency. That strikes me as a good description of corporate criminal prosecution practice over the last ten years. You are seeing a ride down a sliding scale from guilty pleas, to deferred prosecutions to non prosecutions to now the presumption of declinations. It seems different from street prosecutions.
It seems as if street prosecutors are trying to get to guilty pleas while federal prosecutors are trying to get to non prosecutions and declinations. Does that fit your understanding of the practice?
"The term ordered leniency is appropriate. Both the Department of Justice and the SEC, through the prosecutions of the early 2000s and into this decade, certainly brought an important focus on corporate governance and corporate responsibility. It is also important to note that we have anywhere from 20 to 25 percent fewer public companies in the United States on the U.S. capital markets now than we did twenty years ago."
"The chest-thumping see how large a fine prosecutors and the SEC can get against corporations has had a negative effect on bringing innovation and entrepreneurship into the capital markets. Corporations are favoring instead foreign markets."
"As a result, you are seeing a recalibration. The term ordered leniency certainly is appropriate."
Isn't it being taken to an extreme? You are seeing cases where a company does not self report and still gets either non prosecution agreements or declinations. I think Wal-Mart most recently got a non prosecution agreement in an FCPA case. That case first came to light in a report in the New York Times.
"There is no question that the pendulum has swung. There was a legitimate reason for there to be an enforcement reaction to the laxity that enabled the HealthSouth, Enron, WorldCom cases — the big corporate fraud cases of the early 2000s." 
"Republican administrations tend to be more corporate friendly in dispositions. But I don't think it has been as pronounced as in past administrations." 
There is a criminal investigation of Boeing ongoing. If there are line prosecutors who want to bring manslaughter charges or other charges against the company, isn't there going to be a political reaction within the Justice Department?
"The philosophy of the Department leadership absolutely impacts priorities and charging decisions. But overall, despite the attempts of the administration to politicize the Justice Department, fundamentally the Department makes its prosecutorial decisions, including whether to impose a deferred or non prosecution agreement, based on the facts of the case. Those would include the remedial measures taken by a corporation in response to the conduct."
"Individual political philosophies influence decision making. But at bottom, the decisions tend not to be political in nature."
You are saying "tend not to be." But that doesn't rule it out. Aren't we going to see someday a case where there is a straight out political call about a corporate crime case?
"My view is that the Department of Justice does not make corporate charging decisions for political reasons. I have never heard of such a case."
[For the complete Interview with Jacob Frenkel, see 33 Corporate Crime Reporter 35(12), September 16, 2019, print edition only.]