With the Securities and Exchange Commission (SEC) investigating whether Boeing properly disclosed issues tied to its grounded 737 Max jetliner, consumer advocate Ralph Nader is calling on SEC Chair Jay Clayton to take action now.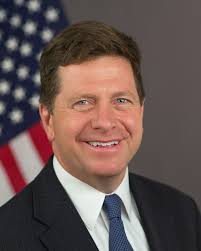 "Boeing's governance is so compromised that the present Board could be described as a collection of highly paid rubberstamping puppets with each director receiving over $300,000 a year," Nader wrote to Clayton last week. "Most of the members of the Board have no experience in commercial aviation. Many board members are chosen for their celebrity status and their malleability. The proxy advisor Glass Lewis recommended, after the Ethiopia crash, replacing Audit Committee Chair Lawrence Kellner because he 'should have taken a more proactive role in identifying the risks associated with the 737 Max 8 aircraft.'"
Nader said that "Boeing's Board also approved a handsome bonus for the company's CEO and approved an additional $20 billion of stock buybacks in December 2018, after the Lion Air crash. This decision was suspended after the Ethiopian Airlines 737 Max crash in March 2019."
"Many questions about Boeing's management are emerging in the press, and from Members of Congress, Congressional Committee staff, and investigators with the Department of Transportation's Inspector General's office. The Justice Department is conducting a criminal probe and has issued grand jury subpoenas."
"If the members of Boeing's Board were essentially kept in the dark by management — as were the pilots, airlines, FAA, and SEC, then the very well paid executive 'hired hands' committed serious violations of the most basic principles of corporate governance."
"If the members of Boeing's Board were more fully informed than the above mentioned stakeholders in Boeing's commercial and regulatory circles, and failed to act, the Board is complicit in acts that may give rise to charges of criminal negligence. Many indicators of negligence have been convincingly documented since the March 10, 2019 crash of Ethiopian Airlines Flight 302."
Nader called on the SEC to hold a public forum to solicit comments from various stakeholders on the impact of stock buybacks on safety and the ultimate impact on investors, to solicit comments from airline safety organizations, pilot, flight attendant, corporate governance, institutional shareholder and other organizations on the benefits of creating independent board committees in the aviation industry to oversee safety issues, and issue a concept release to solicit public input on the best corporate governance models to ensure that aircraft safety is a priority for aviation companies, internal communication about safety is unfettered and if needed, reviewed at the board level, and that whistleblower protections are meaningful.
"All three of these initiatives will have an impact on future aviation safety and for shareholders and other stakeholders," Nader wrote.