Consumer advocate Ralph Nader is questioning the secrecy of the settlement United Airlines reached yesterday with David Dao.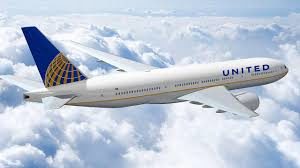 Dao was forcibly removed from his United seat on April 9, an incident that sparked outrage around the world and did serious damage not only to Dao's face, but also to United's already tattered reputation.
Dao's attorney, Thomas Demetrio of Corboy & Demetrio in Chicago, came to United's rescue yesterday with the announcement of the settlement.
"A condition of the settlement includes a provision that the amount remain secret," Demetrio said.
Demetrio said there were no other conditions in the agreement.
The settlement agreement itself was not made public.
Demetrio praised United CEO Oscar Munoz.
"Mr. Munoz said he was going to do the right thing and he has," Demetrio said in a statement. "United has taken full responsibility for what happened on Flight 3411, without attempting to blame others, including the City of Chicago. For this full acceptance of corporate accountability, United is to be applauded."
Nader, who penned an article for USA Today earlier this month titled Use United's Bloody O'Hare Debacle to Demand Change, criticized the secret settlement with United.
"It raises unanswered questions about why a key deterrence from this tragic episode was surrendered," Nader said in a statement posted on his web page yesterday. "People remember how much negligent corporations like United Airlines had to pay in settlements – but they can't remember a secret settlement. The alleged injuries, beside mental distress and embarrassment, were a concussion, a broken nose and two lost teeth."
"I asked three experienced trial attorneys how much they think United should have paid out," Nader said. "One estimated $150,000 and another guessed $1,000,000. The third plaintiff lawyer said $10,000,000, adding that you don't settle this kind of case receiving adverse worldwide condemnation for anything less."
"United got bad publicity, to be sure, but corporations have an uncanny talent for getting through such uncomfortable experiences and returning their brand to normal," Nader said. "What they cannot overcome is how much they had to pay out in raw dollars. That is because it elevates the next level of expectations by people whom they abuse as to what they should recover. Disclosure also doesn't help their relationships with their employees and their shareholders."
Nader said that what is most surprising is what Demetrio gave to United Airlines.
"He lavished praise on United's announced changes, which of course are unenforceable, in treating its passengers," Nader said. "He could have urged the Congress to pass comprehensive airline passenger bill of rights legislation that has been blocked for years by airlines like United."
"Instead, astonishingly, he declared – 'I sincerely hope that all other airlines make similar changes and follow United's lead in helping to improve the passenger flying experience with an emphasis on empathy, patience, respect and dignity.'"
"It wasn't a secret settlement," Demetrio told Corporate Crime Reporter. "Only the amount of the settlement was secret."
Demetrio said he agreed with Nader in general with his critique of secret settlements – especially in consumer safety cases.
"We as a firm are pretty well know for insisting that settlements be made public," Demetrio said.
"But in most secret settlement cases, the world doesn't even know about the existence of the case," Demetrio said. "If a case that has a significant safety issue in a products case, for example, I want the public to know about that. This is so different from a case like that – the deterring factor is known by everybody."
"Lots of times, it's the plaintiff that wants the amount to be kept secret," Demetrio said. "He doesn't want cousin Eddie to know how much he got."
"The number one duty is to your client and not to the world," Demetrio said.
"If other airlines have not gotten the message by now, they have been in a coma," Demetrio said. "The world knows that that video – that treatment is not going to be tolerated, cannot be tolerated. You don't need to make the settlement amount public in order to deter."
"If airlines don't know that about this by now, they certainly will after Congress holds hearings next week about this. The United CEO will testify. It's out there. The amount of the settlement is unimportant. And one must presume the figure was not inconsequential."
"Corporate America has never ever within 18 days of a notorious event like this admitted culpability," Demetrio said. "They fight you tooth and nail. A lawsuit is going to be required to get them to the table, then there will be countless depositions, motions, three years of protracted litigation before they would even consider settling a case."
"Why did I tip my hat to Munoz and United?" Demetrios asked. "Three security officers are employees of the city of Chicago – we all saw what they did to Dr. Dao. Everybody saw it. It's clear. What is stunning is that United didn't try to throw the City under the bus. United said – it's our responsibility at the end of the day because we put them in that situation. United took total responsibility for the event – that is unheard of in our world. And Ralph should understand that."
"I've been asked  – are you going to proceed against the City now that you are done with United? Why? There is no need to. If United hadn't done the right thing, then yes. If I needed more compensation for my client, yes. But I don't need to."
"United was applauded by me because they did the right thing. I'm hoping corporate America is taking heed – whatever the issue. I praised United because they deserve it."
But didn't the settlement effectively take the heat off United?
And what about the push for legislation?
"Legislation is being done in Congress," Demetrio said. "There are hearings upcoming. Munoz will testify next week."
"You can't gripe about corporate America because they don't care about the consumer or the passenger, then when they do something that is the best interest of the consumer or passenger, complain because it's not a law."
Consumer lawyers have for years debated the question of secret consumer settlements.
Some consumer lawyers refuse to engage in the practice, going so far as to not take on clients who would insist on secrecy.
Others say it's up to the client.
Ronald Burdge, a consumer lawyer based in Dayton, Ohio, wrote an article for the American Bar Association GP Solo Journal in 2012 titled Confidentiality in Settlement Agreements Is Bad for Clients, Bad for Lawyers, Bad for Justice.
Burdge says he agrees with Nader's critique of the United settlement.
"I agree with Ralph Nader on the unfortunate aspects of secrecy like this," Burdge told Corporate Crime Reporter.
"The public has something to be gained when corporations are taken to task and are financially admonished for their conduct when that conduct reaches an extreme level," Burdge said.
Why is it important to make the amount of the settlement public?
"It's the amount that teaches both the corporation and the public how such conduct is going to be curbed in the future," Burdge said.
"When you keep the amount of the penalty private, other wrongdoers have no knowledge of what the cost can be and so they have no incentive to curb their own activity," Burdge said. "There is a reason why punitive damages exist in most of the laws of the United States. It is not just to seek compensation that is fair. A penalty, whether punitive damages from a jury or a substantial settlement that a wrongdoer privately pays, teaches others in its industry that there is a price to pay for such outrageous conduct."
"In the United Airlines case, a private secret agreement is struck before it ever gets to a courtroom. A private citizen agrees with a corporation that he would accept so many dollars and in exchange, he would tell no one how much money United paid him. He essentially sold his First Amendment rights. When the rights are willing to be sold and can legally be sold, it harms all of us."
"The ability of a person to speak negatively about someone else is also fundamentally a First Amendment right. People are being allowed to buy and sell the rights of other people. There is something that strikes me as morally wrong about that."
Burdge says he's a member of the National Association of Consumer Advocates.
"This whole idea of confidentiality has been something the membership has been talking about for some period of time," Burdge said. "Some private attorneys have taken the position that they will not participate in keeping secret the terms of a settlement. And they strongly encourage their clients not to do so. And some of them will not represent a client who is willing to engage in a secret settlement. It is a decision for each individual client and attorney to make."