Of all the Senators on the Senate Transportation and Committee, it was Senator Ted Cruz (R-Texas) who understood the gravity of Boeing CEO Dennis Muilenburg's testimony that it was only two weeks ago that he read jarring Boeing pilot chats from 2016 about the "egregious" handling of the 737 Max MCAS that killed 346 people in two crashes in 2018 and 2019.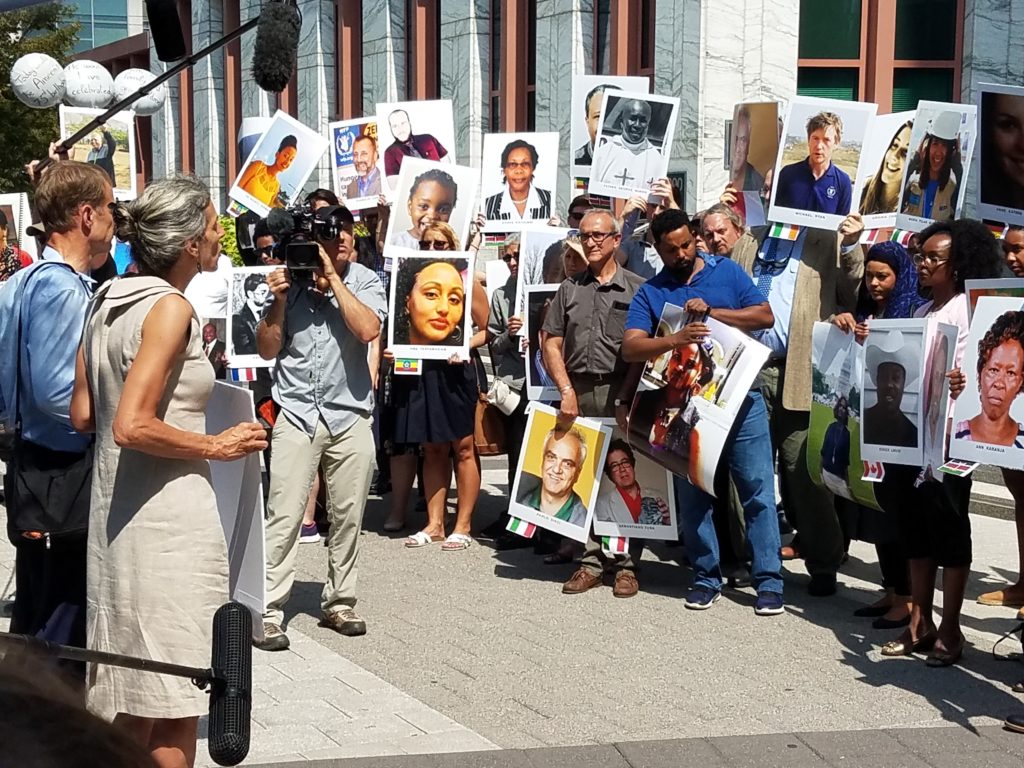 The Boeing CEO says he didn't read them until three years after they were written, more than six months after Boeing turned them over to Department of Justice criminal investigators and months after the Boeing 737 Max planes crashed.
"The plane is trimming itself like craxy," Boeing's chief technical pilot Mark Forkner wrote to Patrik Gustavsson, a fellow 737 technical pilot at Boeing. "I'm like – what?"
Forkner went on to say that he had lied to the Federal Aviation Administration (FAA).
"I basically lied to the regulators (unknowingly)," Forkner wrote in the messages.
"That exchange describes what happened on Lyon Air and Ethiopian Air," Cruz said. "The men and women are gathered here with the photos of your loved ones. Three hundred and forty-six people are dead because what these chief pilots described as egregious and crazy. That's their language that's Boeing's internal language in this exchange."
"Now this is what I find truly stunning," Cruz said. "Boeing handed this exchange over to the Department of Justice in February (2019). In March, I chaired a hearing of the aviation Subcommittee on these two crashes. Boeing did not see fit to give this committee that exchange, nor did Boeing give it to the FAA or the Department of Transportation."
"But what I find most stunning is your testimony here today, that you said you first learned to this exchange a couple of weeks ago."
"These are senior leaders at Boeing. In an exchange saying and I will quote again – 'So I basically lied to the regulators.'"
"Look I practiced law a lot of years. You had your lawyers looked over this document. And they read a senior leader saying they lied to the regulators. Mr. Muilenburg, how in the hell did nobody bring this to your attention, in February, when you produced this the Department of Justice? How did you just read this a couple of weeks ago?"
Muilenburg responded that while he was made aware of the existence of this kind of document "as part of that discovery process in the investigation early in the year, as you pointed out, at that point, I counted on my counsel to handle that appropriately."
"Did you read this exchange?" Cruz asked. "'I was made aware documents were being produced' –  that that is passive voice and disclaiming responsibility. You're the CEO. The buck stops with you. Did you read this document? And how did your team not put it in front of you run in with their hair on fire, saying we got a real problem here?"
"How did that not happen and what does that say about the culture at Boeing if they didn't give it to you and you didn't read it and if you didn't say I want to read and see what happened?"
"Your testimony here earlier today as — well we're not sure what they were talking about because he (Forkner) is not at Boeing anymore. How did you not in February, set out a nine alarm fire to say, we need to figure out exactly what happened? Not after all the hearings not after the pressure, but because 346 people have died and we don't want another person to die?"
"Senator, I didn't see the details of this exchange until recently," Muilenburg said. "And we're not quite sure what Mr Forkner meant by that exchange. His lawyer has suggested he was talking about a simulator. That was in development in that time period. That's where he was working. That could be the case, we don't know. I fully support diving deep into this and understanding what he said and what he meant."
Cruz asked – have you had that conversation with Mr. Gustavsson?
"Senator, my team has talked with Patrick as well," Muilenburg said.
"Have you had that conversation with him?" Cruz asked.
"Senator, I have not," Muilenburg said.