In May 2013, Marianne Karth was driving three of her nine children from North Carolina to Texas.
Her two girls – AnnaLeah and Mary – were in the back seat – and one of her sons was in the front seat. A truck was coming up from behind too quickly, not slowing down. The trucker hit the Karth vehicle and spun it around, sending them backwards into the back of a tractor trailer in front of them. The back seat went under the truck.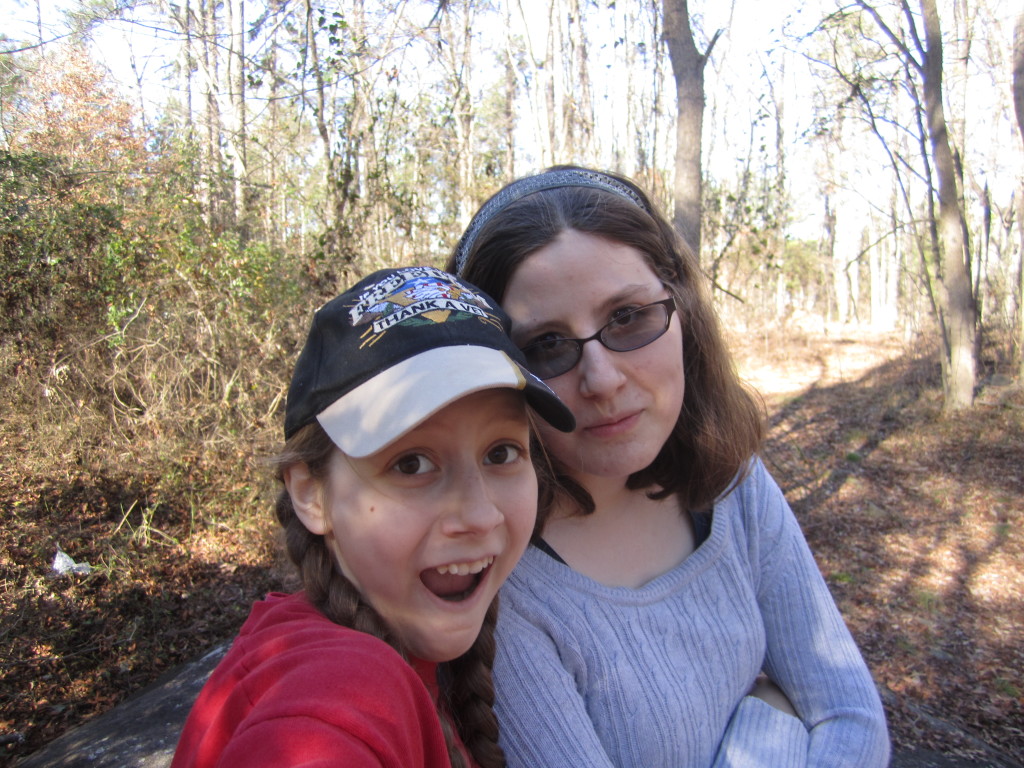 Karth's two daughters – AnnaLeah, 17 and Mary, 13 – were in the back seat. AnnaLeah died instantly and Mary a few days later from her injuries.
It's called an underride accident – a car goes under the back or side of a tractor trailer with horrific results.
Ever since the day of the accident, Marianne Karth and her husband Jerry have been pushing to get the federal government to strengthen rear guards and require side guards on tractor trailers.
They have drafted federal legislation that would strengthen rear guards and require side guards.
And now Marianne is calling for the creation of a national highway traffic safety ombudsman to be an institutional voice for victims before the Department of Transportation.
"We put up a petition to call for an Office of National Traffic Safety Ombudsman to be an advocate to eliminate preventable crash deaths and serious injuries," Karth told Corporate Crime Reporter in an interview last week.
"This person will be the voice for victims of vehicle violence and harness efforts of survivors and safety professionals to bring about safer vehicles, safer trucks, safer streets, and safer drivers."
"Every average day in the U.S.,100 of our loved ones die in crash deaths and 400 more suffer serious crash injuries – along with $2 billion in crash losses. That's 36,560 people who died on U.S. roads in 2018."
"We need someone who has a mandate to advocate on behalf of the victims, someone who is not compromised by competing interests. We are calling on the U.S. Congress to pass a National Traffic Safety Ombudsman Act to protect our families and loved ones from one of the leading causes of preventable death."
"Traffic Safety has not been a national priority. Without this important action, too many lives will continue to be lost to vehicle violence."
"The reason I even thought of a National Traffic Safety Ombudsman to address the lack of effective and comprehensive movement on traffic safety solutions is because my first job out of college in 1977 was as a VISTA Volunteer – serving for a little over a year as the chapter director for the local Citizens for Better Care, a nursing home patient advocacy group. The chapter, which I was the first to staff, was an affiliate of a Michigan statewide non-profit organization. We related to, and were trained by, the state's long term care ombudsman."
"I learned many useful skills in that job, including how to be an advocate for those who were vulnerable and could not speak up for themselves. That experience is what has given me the vision for a nationwide network of volunteers to harness the passion of those who have lost loved ones due to traffic safety issues and who want to help bring about change – led by a National Traffic Safety Ombudsman who has a place at the federal administration level to address these issues in a powerful way.
Isn't NHTSA supposed to be looking out for the safety of people who ride the highways?
"Yes. The S in NHTSA stands for safety. And that is what their mission is. But clearly, they are compromised. We need somebody who can truly be a voice for victims."
Can NHTSA create that on their own?
"I'm assuming they can do it on their own. And I have drafted a bill."
Do 500 a year still die from truck underrides?
"It probably hasn't changed. It's an underreported, undercounted problem. I have been working with another mom – Lois Durso. Her daughter died in a side underride crash in 2004."
"A couple of months ago I requested the FARS data for her crash and it listed it as no underride or override."
"I also requested the FARS report on Joshua Brown. In May 2016 in Florida, he was driving a Tesla and went under the side of a trailer and he died. The focus of the crash investigation was on the driverless feature that he had engaged at the time. But this was a side underride. The outcome could have been different had there been a side guard. I asked for the FARS report on his crash. And it said – no underride or override noted."
"And that's a well known case. Yet it was reported wrong. There are probably a whole lot more cases that we don't know about. So, we don't have an exact number of deaths and injuries from underrides."
"The legislation includes improving the rear guard, issuing a side guard rule, issuing a front underride protection rule – not only for tractor trailers but also for single unit trucks. Those trucks are now exempt from the current rear underride standards – and yet people die under those as well."
"The bill would address rear, side, front, trailers and single unit trucks. The bill calls for those on new and existing trucks. It also calls for a Committee on Underride Protection to make sure that the conversation, once it gets into rulemaking, is transparent."
Could the Department of Transportation itself fix the problem without federal legislation?
"Yes. All of what is in the federal legislation was included in our petition to the Department of Transportation in 2014 a year after our crash. The DOT issued a notice of proposed rulemaking on the rear guard. But it wouldn't strengthen it very much – not as much as the new design the manufacturers were able to produce in response to the Insurance Institute for Highway Safety's crash test research."
"The Department of Transportation has a proposed rule for the rear guard – but it's too weak. And they said that in the future they would look at the side and the front. So yes, they have the authority to issue rulemaking for underride protection."
Who are the sponsors in the Congress?
"In the Senate the sponsors are Senators Kirsten Gillibrand (D-New York) and Senator Maroc Rubio (R-Florida). There are 12 co-sponsors in the Senate of S. 665 the Stop Underrides Act."
"In the House, the Stop Underrides Act is HR 1511. It was introduced by Congressman Stephen Cohen (D-Tennessee) and Congressman Mark DeSaulnier (D-California). There are 25 co-sponsors for the House bill."
Last we spoke, you were working with the truck manufacturers.
"We organized two underride roundtables. The first one was in May 2016. There was a crash test of a new rear guard. There was a panel. And on the panel was an engineer from one of the trailer manufacturers."
"My husband Jerry asked the engineer at Vanguard trailers – why did you improve your rear guard? And he said because three of our customers brought the letters you wrote and said – do something about it. He indicated that those letters influenced their decisions and actions. As a result of the Insurance Institute research and Jerry's letters, all eight of the large trailer manufacturers have now improved their rear guards. The Insurance Institute gave them an award called the Tough Guard award recognizing that they are more effectively able to stop underrides when they are hit anywhere along the length of the guard."
"Some of those manufacturers are selling those guards as a standard feature on all new trailers. Some of them are selling it as optional. As far as we know, there are still trailers being sold with the weaker guard even though a stronger one is available."
"There are about 300,000 new trailers manufactured and sold every year. Some of those are coming out with a stronger guard. But probably over 11 million existing trailers on the road have the older weak guard. And that's why we want to include both new and retrofit in the bill."
There are 11 million trucks on the road. What percentage of them have unsafe rear guards?
"The overwhelming percentage have unsafe rear guards. And that's the big pushback we hear from the industry – how much it would cost to retrofit?"
"We know it's a win win situation. With the rear guard, one manufacturer was able to put it on their new trucks with no added weight and no added cost. They can be creative in how they do this. They have a retrofit kit."
"In the second underride roundtable, we had a crash test of the successful side guard — the angelwing. That can also be retrofitted on trucks."
"Also, if you combine the side guards with the side skirt, it can add fuel savings. Because you are changing the air flow, there is not as much drag on the truck and it uses less fuel."
Is the trucking industry opposing the legislation?
"Yes both the American Trucking Association and the Owner Operator Individual Drivers Association (OOIDA) have put out letters opposed."
In the years since your crash, how many new underride deaths have you spotted from news reports?
"I get news reports every night from Google alerts about truck crashes. Sometimes they are hard to interpret. Often there are no photos. Because it is such a misunderstood problem, the reporting is often not accurate enough to be able to tell if underride occurred or not. I see at least five a week that I can interpret as underrides. There are also truck crashes where the truck driver dies. It's ongoing."
Have you received calls from families?
"Families don't always know. They are looking for the cause of the crash. Underrides don't cause the crash, they just determine how serious the injuries are. One family saw or heard our interview on NPR about the same time you interviewed us. They contacted us. That was a 2015 crash. They had already settled with the insurance company of the trucking company. When they learned that underride was a factor and it could have been prevented by a side guard, then they sued the trailer manufacturer. Their son was caught under the side of the trailer."
"On August 23, 2019, there was a jury verdict in New Mexico that held the manufacturer negligent for not putting on a side guard. They jury awarded the family $18.9 million."
"The family did not want to settle out of court with the confidential closed record. They wanted it out in the open. The company offered them $14 million if they would settle out of court confidentially. But they refused."
"The actual verdict was $42 million. And 55 percent of that was for the trucking company and 45 percent was for the trailer manufacturer. That family name is Hein. That verdict just came down in August."
[For the complete q/a format Interview with Marianne Karth, see 33 Corporate Crime Reporter 40(12), Monday October 21, 2019, print edition only.]